Welcome to Birds-1230 TWC
Jackie Groundsell started the longest running women's lunch company in 2002 to help women grow their businesses. In 2017 she "merged" the Birds on the Blog with 1230 TWC to help even more women in business.
Motivating Women in Business!
Why Birds-1230 TWC
The Online Business Magazine for Women With Networking Lunches
Whether you're starting a business or a career, Birds-1230 TWC will help you grow, as well as staying motivated through the tougher times
Daily content updates to help you get the business & career results that you need. The Birds philosophy is to share the voice of ALL women.
Ready to connect with other female entrepreneurs? Join us for lunch. Each week there's a lunch meeting that supports your aspirations
Plan your next 30 days in Business...
(And get get your first lunchtime meeting for just £20)
Award-winning blog for Women in Business
Content created by women, for women.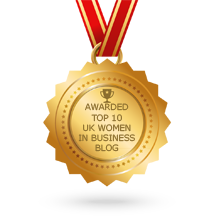 Elevating Women
Birds on the Blog has always been about smashing the stereotypes around women, women in business and speaking out at injustices to women, no matter where they are in the world.
Based in London, the city of Innovation, Arts and Fine Dining, Birds empowers women to connect and elevate each other - both online and offline - locally and internationally.
Women's Networking Lunch-time meetings
Some people don't like women exclusive events. Birds 1230-TWC welcomes men to speak at events, but there are no male members. When women network there's a different energy. We focus on supporting women and maintaining that dynamic. Our lunch-time meetings are at London's (and around) finest restaurants - Because you deserve it!
Join our community
The Birds on the Blog email newsletter will help you stay up to date with content, tips, conferences, lunch meetings and everything you need to grow your business successfully.
Gain Rapid Business Confidence
Spend the day with us and grow your business confidence - rapidly!
© {y} 1230 TWC & Birds on the Blog